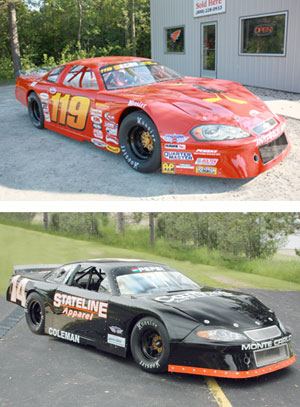 History
In 1965, Gene Coleman started Coleman Machine in a one car garage with himself as the only employee. As a general job shop Gene started offering custom machine and repair services to local industries such as casting companies, pressure tank manufacturers, paper mills and general machine work to the public.

After several additions to the one car garage and the addition of several employees in 1980, Gene built a new 15,000 square foot shop. At that time he realized the need for manufactured race car components and started Coleman Racing Products.

Today Coleman employs over 20 people and manufactures and distributes thousands of racing products world-wide while continuing to provide machining services to the local industries.

Family Business
There is a long tradition of racing in the Coleman family. Gene has 50 years of racing experience, including four track championships. Gene has also been inducted into the Michigan Motorsports Hall of Fame. Dick follows in his father's footsteps with 25 years of experience on the track.

Leader in Innovation
Coleman has become known throughout the racing community as an innovator in racing products and continues to add to its high quality racing parts inventory. Coleman products are used in all forms of racing including NASCAR, Indy, Formula One, and off road.

Coleman was awarded two U.S. patents, one for the quick release fan hub and second for the Coleman adjustable water pump.

Custom Product Capabilities
If you can't find it or if you need a custom part, give us a call. While we specialize in custom brake hats, brake rotors, spindles, and hubs, our capabilities are limitless.